More Creeps And Weirdos for
1.7.10!
(WIP)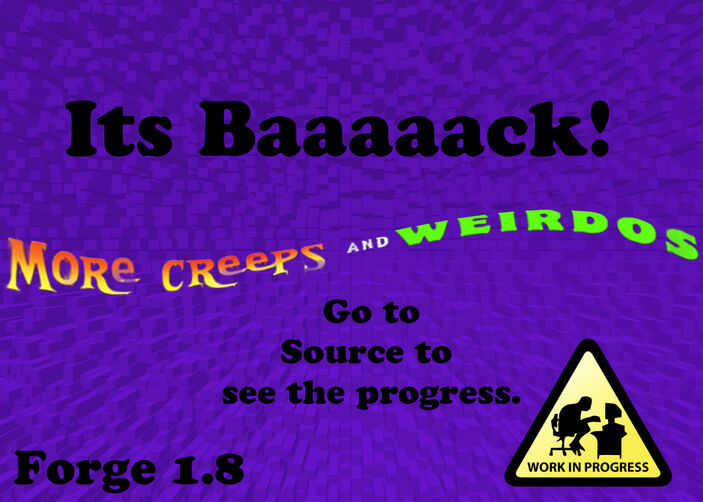 Source code on GitHub Here:
https://github.com/Astromojang/More-Creeps-Rebooted
Progress:
Currently only made Old Lady model, but I am not the best model maker. If somebody could help with code/models/anything else that would be appreciated! Just fork it to recommend the change/addition and I will approve of it. I hope to get a good team together to get this project on the road. Any contributes will of course be mentioned in the mod authors.
Disclaimer: